Center Manager Pro
LASERTRON developed its first Point of Sale (POS) system 20+ years ago to run the company-owned entertainment centers. Center Manager Pro keeps track of all incoming payments plus scheduling of parties, groups, and even individual players. It also tracks the number of available time slots for each individual attraction and much more.
Also recently released is the newest and most extensive Center Manager Pro update ever. The entire software suite was completely redeveloped from the ground up. It's currently operating in both of LASERTRON's company-owned stores.
"Center Manager Pro is a sophisticated reservation/marketing/point-of-sale system. It actually is responsible for increasing the revenue for my center."
-Peter Murphy, Owner/Operator
Below is a partial list of the features included in Center Manager Pro:
Center Manager Pro Base System Features
Included Center Manager Pro Software
Attraction Scheduling & Reservations: Quickly make reservations in one or more attractions. Reserve multiple attractions and split the reservation across multiple attractions. Cash out reservations saving purchase information for future reference. Create age-restricted time slots for appropriate play.
Quick Sale for Café & Bar Transactions: Create countless colorful buttons and nested screens. Add your own images to button backgrounds. Create buttons that add notes to items sold for seamless kitchen communication.
Create, Split & Combine Café & Bar Tabs: Maintain multiple open tabs simultaneously.
Bump Screen Software for Kitchen Orders, Pager & SMS Integration: Specify items that post as orders to the optional kitchen bump screen. When the order is complete, simply hit the key that will send out an SMS (with optional SMS setup) or activate a guest pager (hardware not included, consult your CMP specialist for integrated paging systems). Pager & SMS Integration may also be used to notify guests of attraction times without harsh Public Address Announcements.
Party & Group Packages: Create event packages that automatically load specific items into the reservation account and auto-fill information into confirmation email templates.
Party List: Create an automated report of the day's parties and events. Assign managers and servers to individual events. Display party, food, and arcade packages. Include notes, automated food times, attraction play times and quick links to view completed satisfaction surveys.
Gift & Promo Cards: Sell Gift Cards and Create Promo Cards. Set custom expiration dates. Promo Cards may be loaded with any sellable item and you can limit which employees may create Promo Cards. Create secure items that may not be purchased with Gift or Promo Cards.
Customer Database: Maintain a database of every guest that plays an attraction or makes a reservation. View player card history and balances (with Intercard Integration). Quickly assign new cards or replace lost cards. Require manager overrides to transfer balances. Review history of visits and quickly access signed waivers.
Time Clock & Staff Scheduling: Create schedule templates. Create shift types with default pay scale to quickly see estimated and expected labor percentages. Fully, partially, and unpaid break definitions. Customizable manager overrides for unscheduled, early or late punches. Quickly add missed punches (with required manager override and reason).
Moderate Time-Off & Availability Requests: Allow employees to locally or remotely request time off or update their availability. Requests may be viewed and approved with proper access. History of Time-Off Requests for quick reference. Availability & Time-Off Requests automatically feed into schedule templates.
Scheduled Tasks Manager: Each day every facility has scheduled maintenance and cleaning tasks. Manage those daily, weekly, monthly and yearly tasks using the Scheduled Tasks Manager. Assign tasks to specific employees and receive nightly notifications of incomplete tasks.
Problem Log: Keep track of issues in your facility with a database of Problem Logs. Easily search repair history of specific games, attractions and equipment. Receive instant emails of every Log adjustment.
Cashless Option with Bill Acceptor Software: Removes the need for cashiers to touch cash. Change will be loaded directly onto the player's card (with Intercard Integration). Requires purchase of Lasertron CMP Bill Acceptor hardware.
3rd Party Integration with Intercard Debit Card System: Load Arcade Bonus, Intercard Cash, Time Play & Redemption Points directly onto the player's card from the CMP POS. Use Intercard Cash and Redemption Points to make in-store purchases.
Card Recycler: Re-use recycled cards by swiping in our Card Recycler function. This removes the card number from the customer profile without losing history on that customer. The card Recycler function also wipes Intercard information from the card.
Multi-Location: Maintain and access multiple locations synched through one cloud server. Allow Gift, Promo & Arcade cards to be used at each location. Lookup guests from any location. View reservations from any location (with proper access level).
Cloud & Local Server Synchronization: If your internet goes down, experience zero POS downtime with your synched local server. Once internet is restored, your servers will automatically re-sync with our custom synchronization software.
Tablet-Ready Party, Event Surveys: Create a custom digital survey for your parties and events. Receive instant feedback and send an instant thank you email. Create a custom offer to include in the thank you via email.
Customer Question Surveys: Receive feedback on your marketing efforts by triggering a survey when a specific item is rung in. Want to know where a guest received an offer? Have a pop-up survey appear on the screen for your employee to ask the guest.
On-Line Deal Sales: Create countless offers and generate custom links for purchasing offers. Great for offering holiday gift card specials.
Employee Rewards System: Require employee card validation to receive employee pricing. Or setup an employee rewards system. Add reward dollars onto employee cards and receive detailed reports of what that money was used for to help fill out payroll taxes. Reward employees for length of service or for going above and beyond.
Facility Digital Sign Display Management: With the LASERTRON display computer add-ons, you can manage your facility's digital displays from inside the POS. Upload your custom display screens to the POS and define which signs they display on. Create slideshows of multiple images and define how long each individual image shows before changing to the next.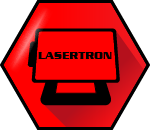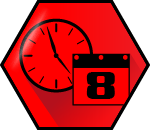 Inventory System
- Included with Base System
Quickly Take Inventory by Storage Area: Define multiple storage areas. Save mid-inventory and quickly see percentage completion of each storage area.
Inventory Liquor Bottles by Weight: Count Liquor by Full Bottles and by weight. Enter tare weight of bottle and pourer for more accurate accounting.
Create Pars & Automatically Build Orders by Vendor: Create a minimum par for each item as well as a minimum order for each item. Once Inventory is Complete, your order report will generate automatically. Override order numbers for items you know you'll need more than par.
Log Incoming Orders: Enter incoming inventory by vendor as they arrive. Update item costs at the same time.
Add Inventory Items to PLUs to Track Shrinkage: Tie quantities of food inventory to specific PLUs to monitor product loss/waste.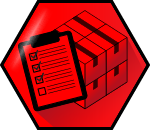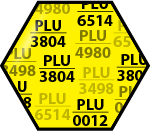 Customer Relationship Management (CRM)
- Included with Base System
Integrated directly with Customer Database & Reservation System: View previous reservations from each customer. If the guest makes a new reservation, it is automatically included in the guest history and the reservation is hyper-linked for quick access from the guest profile.
Schedule Tasks & Follow-up with Contacts: Schedule important follow-up tasks for individual guests. Employees with proper access will receive on-screen notifications of important tasks.
Add Searchable Tags to Customers: Create unlimited tags to customize your database searches. Have groups that come every July? Add a tag called "July" for quick access to these important contacts.
Create Bulk Mail Lists Based on Tags: Available with the Bulk Email Enhanced Module – Use your tags to create custom email lists to send out the same email offer to similar groups.
Maintain History of Notes: Every guest detail page comes with a note history where you can include important information for future reference.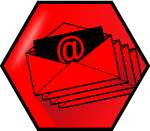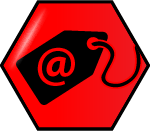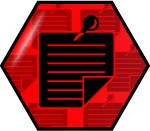 Kiosk Registration
- Included with Base System
Show Playing Times with SMS Alerts: When the guest completes registration, their play times will be displayed on-screen. Add SMS Integration and provide the guest the ability to enter their 10-digit mobile number to receive notification when it's time to play.
User-Entered Codenames: Let your guests enter their own gamer tags. You'll have the ability to monitor, edit, and permanently block inappropriate names from viewing.
Collect Guest Information & Permission to Send Email Marketing: As guests fill out their waivers, they'll be asked permission to send marketing emails. Take advantage of permission-based marketing and leverage your existing customers.
Custom Member Photos: Allow your guests to take photos to go along with their gamer tags. Use the photo with their membership to confirm member identification.
Facility Waiver Acknowledgement: Have the guest agree to your facility's policies by electronically signing the waiver.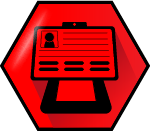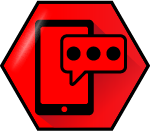 Reporting
- Included with Base System
Export Reports to Excel: For quick upload to your accounting software of choice.
Manager Overrides Reports: Keep track of manager overrides. All overrides also require a user-entered reason that will be provided on the reports.
Reservation Reports: View reservations over custom date ranges. View chronologically or by creation date. Export into excel and sort by any field.
Sales & Item Accounting Reports: View sales by category, sales by items, or line-by-line transaction reports.
Transaction History & Recall: Quickly view the list of the day's transactions. View Open and Closed Transactions. Re-open closed transactions with manager override for corrections, additions, or refunds.
Inventory Usage, Valuation & Loss: View reports on inventory usage, ordering, current value of your inventory & inventory loss if those items were included in PLUs.
Party & Event Survey Reports: Using the optional tablet-ready surveys, view survey scores by manager and by event server.
Daily Snapshot: View a snapshot of the day's sales, attraction counts, the weather, labor percentage estimate, player ages & manager-entered notes.
Arcade Report: Utilize the Intercard integration to view the individual game sales & payout percentages.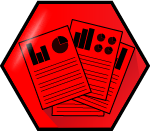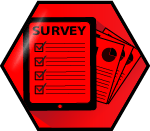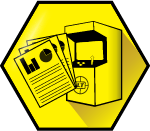 Enhanced Module Add-Ons
Online Reservations & Payments Module
Online Reservations (Individual Players & Birthday Parties): Allow guests to reserve attraction space directly in your reservation system.
Create Custom Birthday Party Packages for Online Booking: Simply add the package builder link to your own website and add custom HTML footers and logo to our booking pages. You can define all the details of the party or allow the guest to customize their own package.
Online Deposit Payments: Guarantee attendance by taking deposits during the reservation process.
Reservations are Booked Directly in the POS Schedule in Real-Time: Utilize session codes to customize which time slots are available for online viewing. Allow the guests to see how many spots are remaining in each time slot. Intelligent booking prevents guests from accidentally booking simultaneous attractions.
Bulk Emailer Module
Generate Email Lists from Kiosk Registration Software
Add Guests to Lists Based on Play Date, Membership Status, Items Purchased, CRM Tags, Age & DOB
Upload your own Email Lists
Email Directly from the POS: Inside each guest's details you have the ability to send a direct email. All emails sent from the POS are stored for quick future reference.
Upload Your Own HTML Email Templates
Membership & Loyalty Software Module
Pre-Paid & Recurring Memberships: Customize the term-length of your memberships. Have the guest pre-pay for a specified term or take a credit card for recurring revenue.
Programmable Terms: Create monthly, annual, two-month minimum, three-month minimum, etc, recurring membership plans.
Parent/Child Membership Linking: Create multiple memberships at one time. Allow one individual to manage all linked memberships with an online account.
Auto-Renew Payments: The system will automatically charge recurring memberships on their renewal date. All recurring payments are handled securely by Authorize.net.
Reward System for Validating In-Store Purchases: Reward members for auxiliary purchases. Create multiple rewards levels and the system will automatically email the guest when they have earned a reward.
Monthly & Daily Loadable Benefits & Programmable Discounted Pricing Tiers: Provide Members with discounted pricing on specific items with Tiered Pricing in PLUs. Also, create memberships with benefits like daily arcade time play or monthly arcade cash that gets loaded at the time of each renewal.
Center Manager Pro 5.0 Pricing
Center Manager Pro Software & Kiosk Registration Software*
$4,500.00
$3,600.00
$3,200.00
*All above pricing is an annual support & hosting fee payable at the beginning of each year.
*Install Center Manager Pro application on up to 10 cash registers or PCs.
*Annual licenses for additional cash registers or PCs may be purchased for $195 each.
You may pay monthly by dividing the listed annual price by 12.
Center Manager Pro Online Reservation Software Module*
*All above pricing is an annual support & hosting fee payable at the beginning of each year.
You may pay monthly by dividing the listed annual price by 12.
Center Manager Pro Membership & Loyalty Software Module*
*All above pricing is an annual support & hosting fee payable at the beginning of each year.
You may pay monthly by dividing the listed annual price by 12.
Center Manager Pro Bulk Emails*
50,000 Emails /Month
$900.00
$810.00
100,000 Emails /Month
$1,500.00
$1,350.00
250,000 Emails /Month
$2,000.00
$1,800.00
500,000 Emails /Month
$3,000.00
$2,700.00
1,000,000 Emails /Month
$5,000.00
$4,500.00
*All above pricing is an annual support & hosting fee payable at the beginning of each year.
You may pay monthly by dividing the listed annual price by 12.
Need More? Get Started Here!
Your Project Advisement Team